We may earn commission from links on this page, but we only recommend products we back. Why Trust Us?
1
Embellished Bow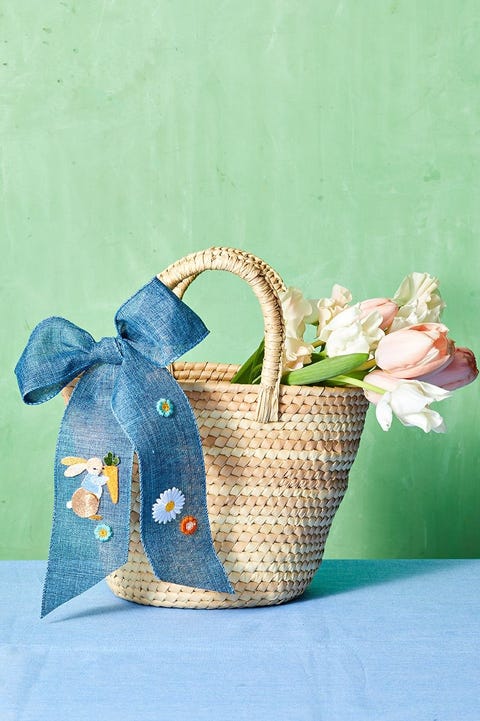 Mike Gaten
Here's a quick way to take a basic straw basket to the next level! Kids can embellish bows with iron-on patches and stenciled monograms. Help them create their own bows using a 3″ wired ribbon or purchase a large one to design. Then, use fabric glue to attach the decorative patches.
2
Carrot Treat Cones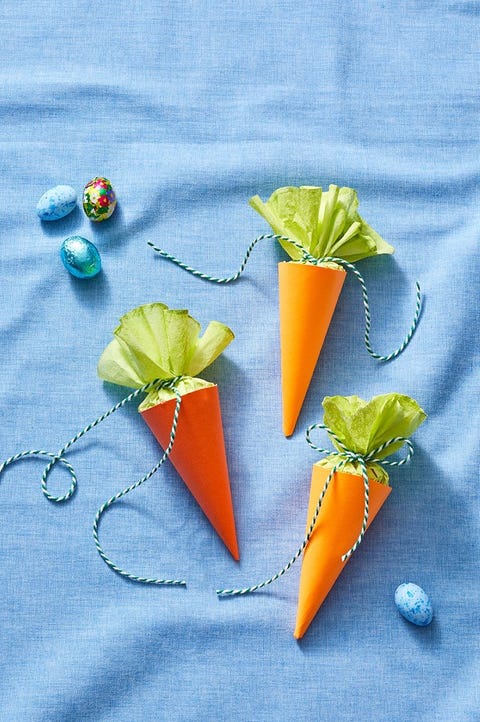 Mike Gaten
Easter may have passed, but that doesn't mean this carrot treat cone craft should too! To make, you'll need to print out our carrot template. Then gather the essentials: coffee filters, orange paper, double stick tape, green craft paint, twine, a clothespin, a wire hanger, paper towel and scissors.
Steps:
Mix a few drops of green craft paint with water until it reaches the consistency of milk. Soak coffee filters in the paint mixture until fully saturated (you can do this simultaneously).
Squeeze out excess paint and lay the filters flat to dry on paper towels or hang them from a hanger with a clip or clothespin. Download our template and trace it onto orange paper.
Cut out and roll the template into a cone shape, adhering the sides with double stick tape. Cut out the center of the painted coffee filters.
Attach the remaining paper to the inside edge of the cone with double-stick tape. Fill the "carrot" cone with small treats and tie twine around the top to close.
3
Paint Marker Candles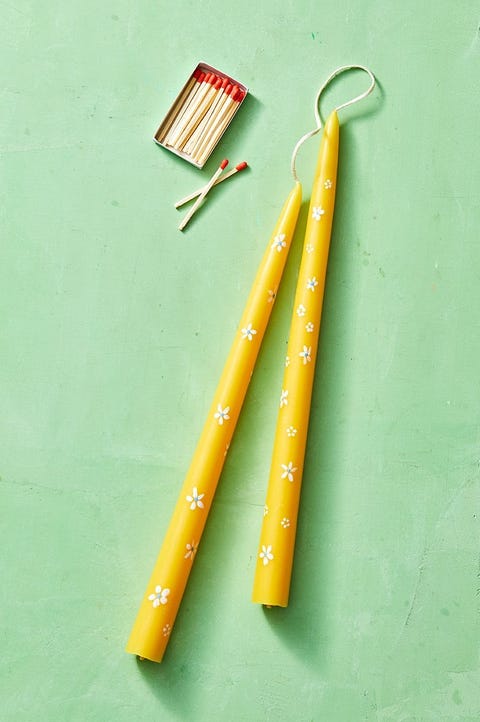 Mike Gaten
Grab some paint markers (or acrylic paint) and watch them draw flowers, swirls and all sorts of cool shapes and designs on taper candles. Use a clean cloth with rubbing alcohol to remove any lint and debris before starting.
Advertisement – Continue Reading Below
4
Painted Baskets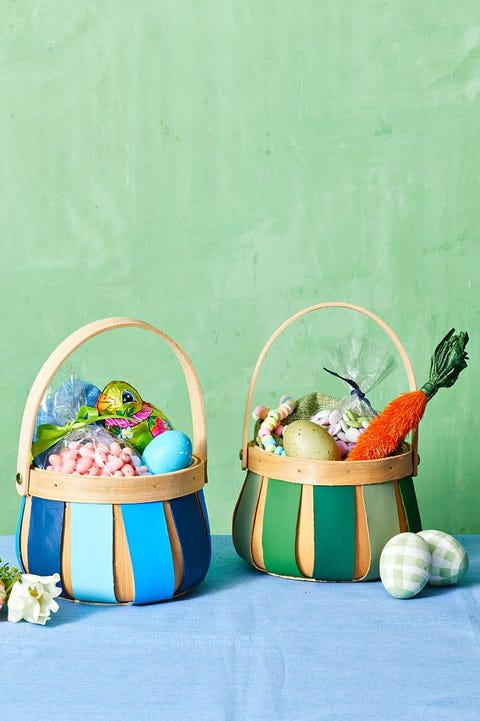 Mike Gaten
It doesn't get more simple than this: Kids can spend time outdoors painting the wood strips of plain wooden baskets to carry their toys in and out of the house.
5
Bunny Bags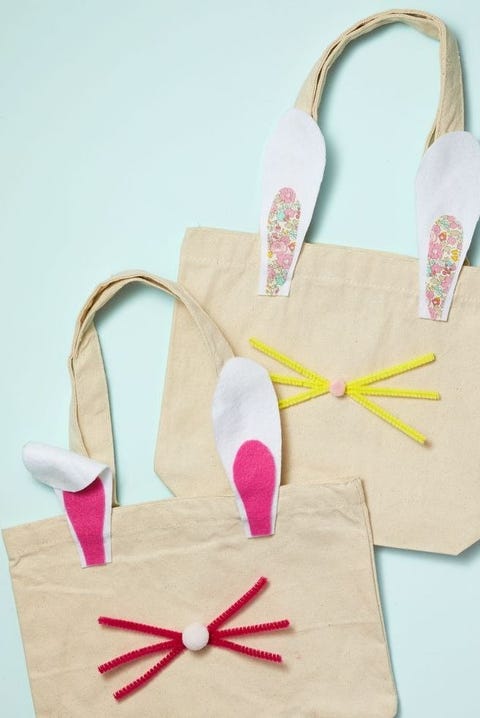 Mike Gaten
Use our bunny-ear template to DIY these bunny bags. They'll have to trace the outer ear onto white felt and the inner ear onto colorful or patterned fabric. Show them how to attach the ears to the top of a canvas bag with hot glue. Then, hot glue on a pom pom nose and pipe cleaner whiskers to complete the bunny bag's look.
Advertisement – Continue Reading Below
9
Cereal Rainbow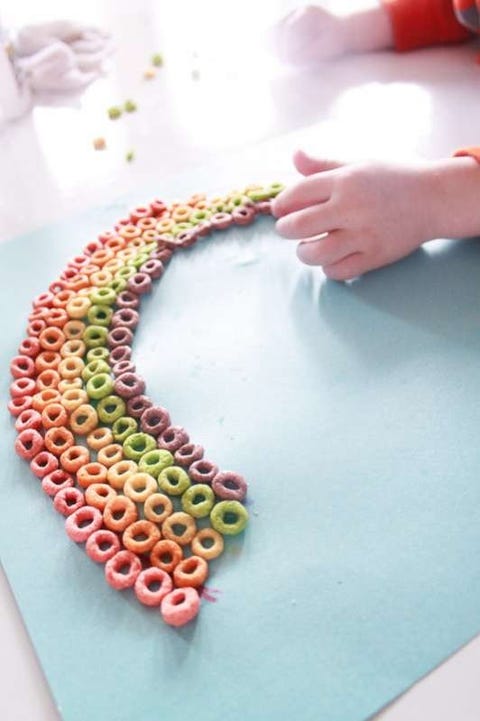 Hands On As We Grow/ Jamie Reimer
Preschoolers can practice color matching with this rainbow craft. Use Froot Loops or any other colorful cereal brand, like fruity Cheerios. Use glue to draw the rainbow lines, then help them stick their loops on top. And if you prefer to save your cereal for breakfast, use buttons instead.
Advertisement – Continue Reading Below
11
Paper Bag Kite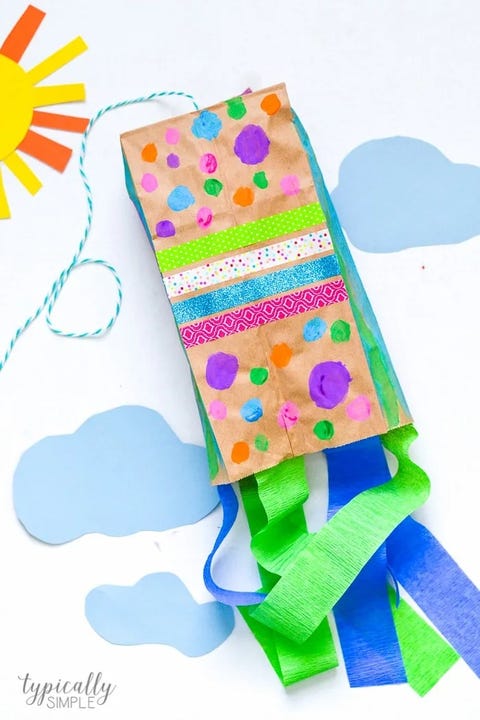 Typically Simple
Spring is the perfect time to fly a kite. Luckily, kids can make their own with paper lunch bags. Let them embellish the bags with stickers, washi tape, paint and any other accessories. Then, work on attaching the yarn and streamers so the kite will be ready to fly.
12
Paper Flowers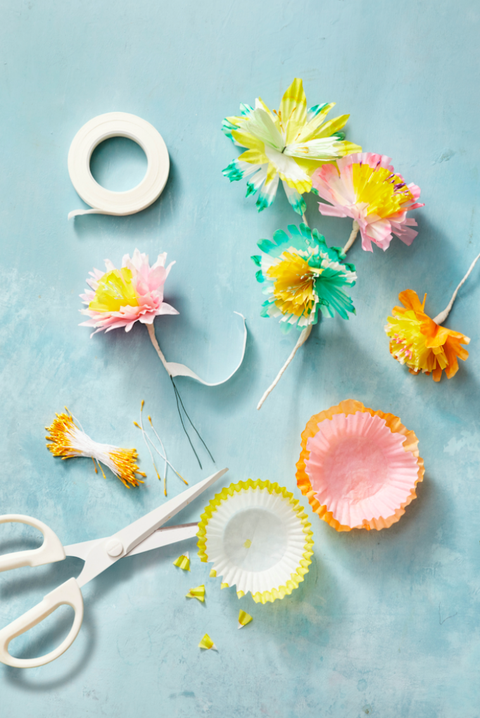 Mike Garten
They'll enjoy making these colorful paper flowers to decorate their bedrooms. They'll first fold dyed cupcake liners in half and cut out petal and fringe shapes. Have them fold a piece of floral wire in half and twist it around the faux flower stamen. Poke the wire through the center of three to four paper liners. Finish it off by wrapping floral tape around the base of the liners and bringing it all the way down the stem.
Advertisement – Continue Reading Below
Advertisement – Continue Reading Below
18
Monster Windsocks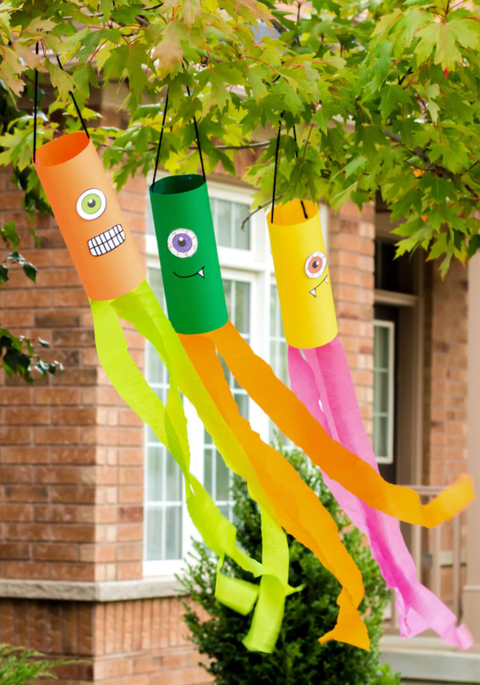 Crafts by Amanda
This is a great group project for the kids, especially if Halloween is their favorite holiday. Luckily, monsters aren't seasonal, so let the kids cut, fold and draw on cardstock to create wide-eyed monster windsocks for the backyard.
Advertisement – Continue Reading Below
Watch Next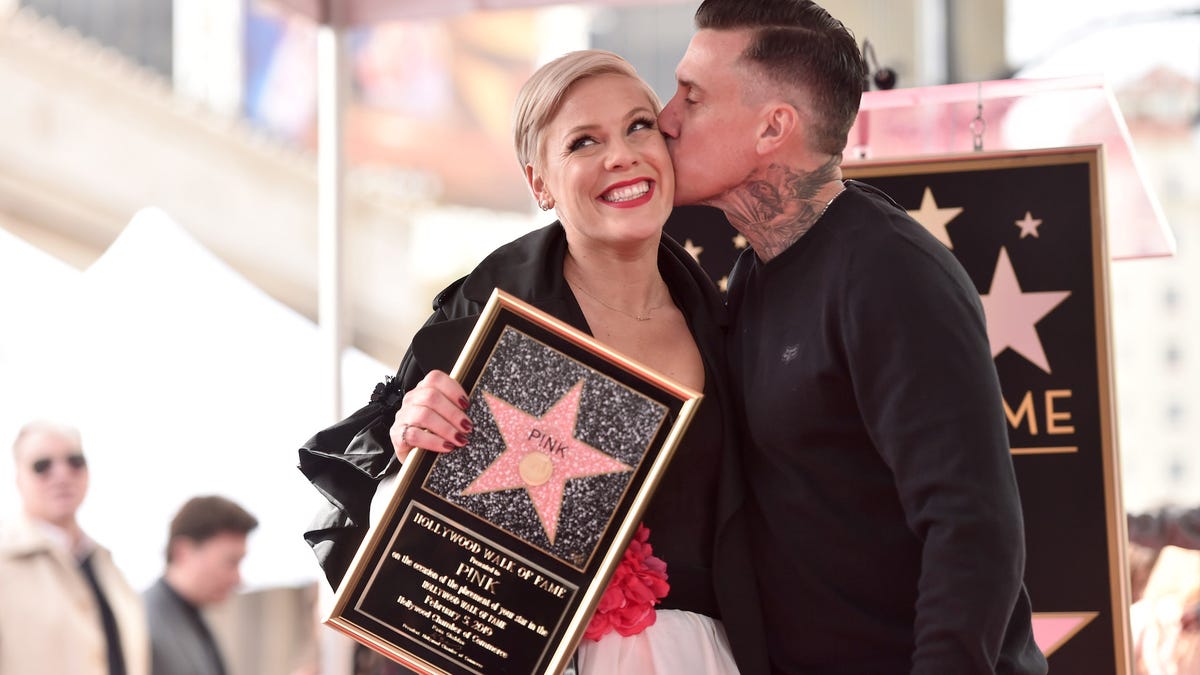 Advertisement – Continue Reading Below
Advertisement – Continue Reading Below